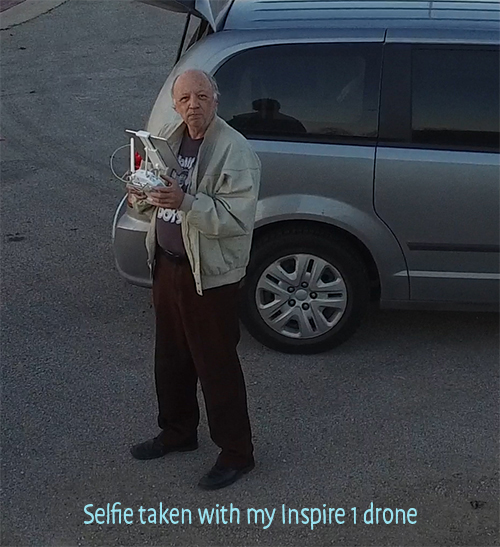 Hello! I am Rod Shelley, your host on this little slice of Cyberspace. Come in, sit down, and relax for a spell. Grab a cup of coffee, and a donut - I don't even mind if you get crumbs on the keyboard.

In September of 2017, I retired from nearly 50 years in the electronics, office automation, computer, and printing industries. I have worked for several major companies in these industries, including well-known companies such as Wilcox Electric, Toshiba, Gateway, Ricoh, and Konica Minolta. Previously, I served in the U.S. Air Force from 1968 - 1972, and after my military service I worked for the General Services Administration while attending community college in the evenings.

I have long had a love of photography, drawing, and other artistic endeavors. I was one of the founding members of a very active photography club in Kansas City in the 1980's - 1990's. I served as Co-Chairman, and later Chairman of this organization. I have been creating art in both traditional media, and for the past 10 plus years, I have been very active with computer graphics (CG) using several CG applications such as Photoshop CC, Poser 11, DAZ Studio, Vue, and have recently started working with Blender.

In October of 2019, I was voted Artist of The Month at Renderosity, one of the largest and most active Art Communities on the Internet. At the end of 2019, I was voted Artist of The Year for 2019 at Renderosity.

Since 2009, I have been publishing a web-comic / graphic novel called "The Girls From T.N.A." which is very popular on Renderosity, and continues to draw new fans. You can see the story here as well.

In addition to Renderosity, I also have galleries on Deviant Art, Art Station, and Fantasy Attic. I have won several awards at Fantasy Attic as well.

In addition to photography and art, I enjoy creating decorative items in my shop. I specialize in lamps and decorative lighting fixtures, but also enjoy creating other decorative items. I hope to soon have a store on this site where some of these items will be available for purchase.

So there you have it - Rod Shelley in a nutshell (which some might say is appropriate). If you enjoy what you see here, your support is greatly appreciated, and helps keep me creating. Purchases help, as well as becoming a Patron of Rod's Lair on my Patreon.


You can also make a one-time donation through PayPal

Thanks for stopping by, and feel free to drop me a line anytime!